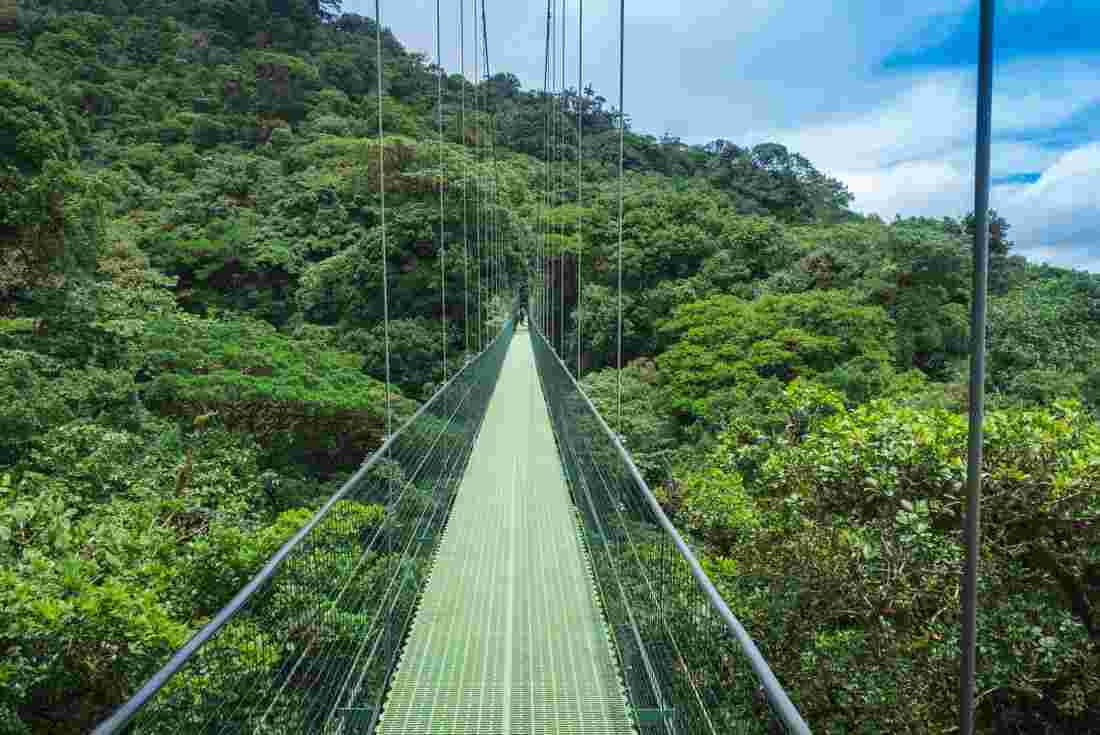 Tigerwood, Sapucacia Wood, and Jatoba Wood
Tigerwood, Sapucacia Wood, and Jatoba Wood
In our previous blog post we covered three popular exotic wood options, that C3 Forest Products obtains from a sustainable forestry program in Costa Rica. The country is well known for its tropical forest cover and stunning trees, and we are blessed to have access to these beautiful resources. Wooden products, made from the rain and cloud forests of this beautiful country, are a rich reminder of the magic country and its people. 
In this post we will feature Tigerwood, Sapucacia Wood, and Jatoba. Our hope is that this will give you a better idea of the best wood for your project, as well as a stronger attachment to the piece, knowing its history, construction, and lifeline.                                                                                                                                                               
Tigerwood
Tigerwood is an exotic wood species that is best known for its beautiful grain. With its deep reddish/orange background with dark vein stripes, it is a dramatic and durable hardwood. 
Tigerwood is known by a variety of names – Brazilian koa, Congowood, African walnut, coubaril, bototo, zorrowood or muiracatiara, to name a few. The wood is dense and heavy, naturally resistant to decay and is perfect for custom furniture work, as it is very durable.
Tigerwood has a wide range of coloring and striping. The striping can vary from fine lines to bold strokes and the color can have a large degree of color change from a light orange and tan to a deep reddish-brown. It also has a highly lustrous surface that is considered almost oily in appearance. 


​
Sapucacia Wood 
Sapucacia wood hails from the Jicaro Tree. The tree itself is striking and unusual. Its ligneous trunk and thin, twisted, branches rise up gracefully during the dry season. In the rainy season, it is covered with stiff little green leaves that shake gently in the wind. Year round it is adorned with gourd like, round or oval, green balls called jícaras, which appear in the least expected places. They are not a fruit, but an excrescence, or a swelling of the tree's woody parts.
The wood is a "yellow to pink" light brown, moderately hard,  heavy, and durable. While also remaining flexible and elastic. The wood is often used for cattle yokes, tool handles, wooden wheels, and ribs in boat building, while the gourds are used fruit and water containers, musical instruments, and hand bags. Smaller branches can be made into bent wood that is then used for baskets and hampers, and the trees roots are often used for fences. In some countries, the dried shell of the fruit is used to make bowls and are decorated with paintings or carvings. In Brazil, the fibrous lining of the fruit is sometimes used as a substitute for cigarette paper.  
Jatoba Wood 
Although it's widely named "Brazilian Cherry," mostly among flooring sellers, Jatoba wood bears little relation to the domestic Cherry (Prunus serotina) that is found in the US.  Except, perhaps, that its natural color closely matches the common stained color of domestic Cherry, that has been aged or stained reddish-brown.
Jatoba is exceptionally stiff, strong, and hard—representing a great value for woodworkers seeking high-strength lumber.                                                                                                                                                    
Jatoba heartwood varies from a light orangish brown to a darker reddish brown, sometimes with contrasting darker grayish brown streaks. The color also tends to darken upon exposure to light. Jatoba sapwood is a light grayish yellow, clearly demarcated from the heartwood. 
Shop C3 Forest Products
Shop any of the wood products above at our online store, as well as finished and custom tables made from Tigerwood, Sapucacia, and Jatoba Wood. Stay tuned for our next post where we will discuss Dragon Wood, Gavilan Limon and Guatemalan Mora.