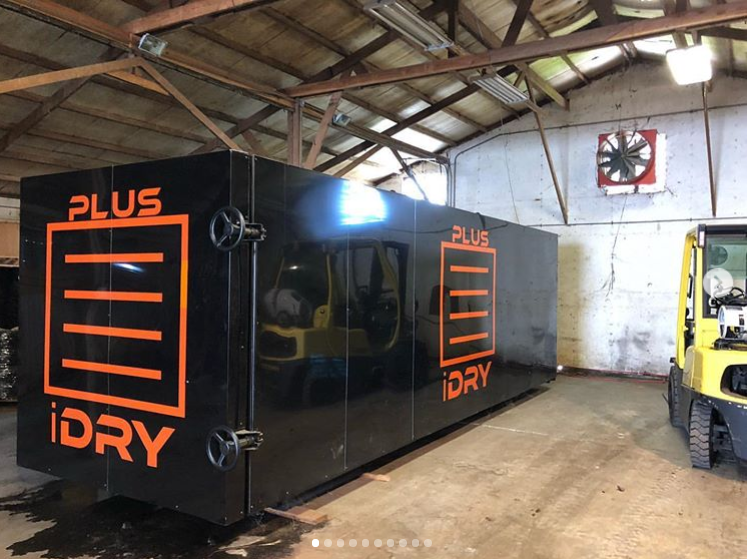 The Beauty of Vacuum Kiln Drying
Vacuum Kiln Drying Benefits And 
We have exciting news! Starting Fall 2020 we'll be offering custom kiln drying services at C3 Forest Products, right here in Concord, North Carolina! This will be an al a carte service offered to customers and will also allow us to be able to locally source freshly cut green slabs and lumber and convert it into valuable dried product for sale alongside our exotic species. We're hoping this opens up a world of possibilities for you!  
What is Vacuum Kiln Drying?
Vacuum kilns date back to the 1970s, but their modern wood drying use didn't develop until a bit later. With a traditional forced-heat kiln dryer, the idea is to make the wood hot enough that the moisture evaporates. Thus, in a regular kiln, the lumber dries from the outside in. If this process is forced (drying too fast), stress is created in the lumber, resulting in cracks, checks, warping, cupping, and twisting. When you use a vacuum kiln for wood drying, you will enjoy several advantages, including: Use of less energy per board foot; straighter, flatter lumber; less stressed lumber and better color retention, for example, in ash, white oak, and maples where you aim for a "white" appearance.


The Vacuum Dryer utilizes a vacuum to lower the temperature at which water boils (evaporates). Wood is stronger at a lower temperature.  By drying at a low temperature we can accelerate the drying time without harming wood. Vacuum pressure also sucks the water from the core to the shell, which is particularly handy for thicker dimensions. 
The Benefits Of Kiln Drying In Woodworking
Whether you're working on a project that involves turnings, carvings, inlays, custom furniture pieces, or any other wood project vacuum kiln drying will speed up the process while preserving the quality of the wood you choose for the project.  
There are many advantages of using a vacuum kiln compared to other wood drying methods. Here are a few: It provides the quickest results—dry wood in just one to three days. It greatly reduces the likelihood of drying defects such as checking and cracking. Wood can be dried to any moisture content regardless of environmental conditions. 
When wood is used as a construction material, whether as structural support in a building or in woodworking objects, it will absorb or desorb moisture until it is in equilibrium with its surroundings. Equilibration (usually drying) causes unequal shrinkage in the wood and can cause damage to the wood if equilibration occurs too rapidly. The equilibration must be controlled to prevent damage to the wood. 
Expanding Our Product Offerings
Once hardwood logs have been harvested, they are classed as 'green'. This refers to the moisture content currently held in the wood itself. 'Green' wood is typically made up of more than 60% water.
In order to obtain dry, ready to use slabs, the slabs can be run through a kiln drying process. Once the wood has achieved the optimal moisture levels of below 20%, it will often be transferred to a planer to be cut into specific sizes according to the appliances in which it will be used. Having this ability in-shop will allow us to offer a multitude of wood options to you! On top of our wide selection of exotic live edge slabs and crosscuts from Costa Rica, we'll also be able to source wood locally and have it ready to be made into custom wood tables or ready to be used in your woodworking projects quickly and effectively. 
How To Get Started
Maybe you already have projects in mind or have been looking for a kiln drying service in the area. In that case reach out to us today to inquire about pricing and availability. Otherwise, feel free to check out our online shop, our wide selection of live edge slabs, crosscuts, and finished custom dining room tables, coffee tables, end tables, wood countertops, conference room tables, and more!
Have questions? Feel free to reach out. We're happy to help!